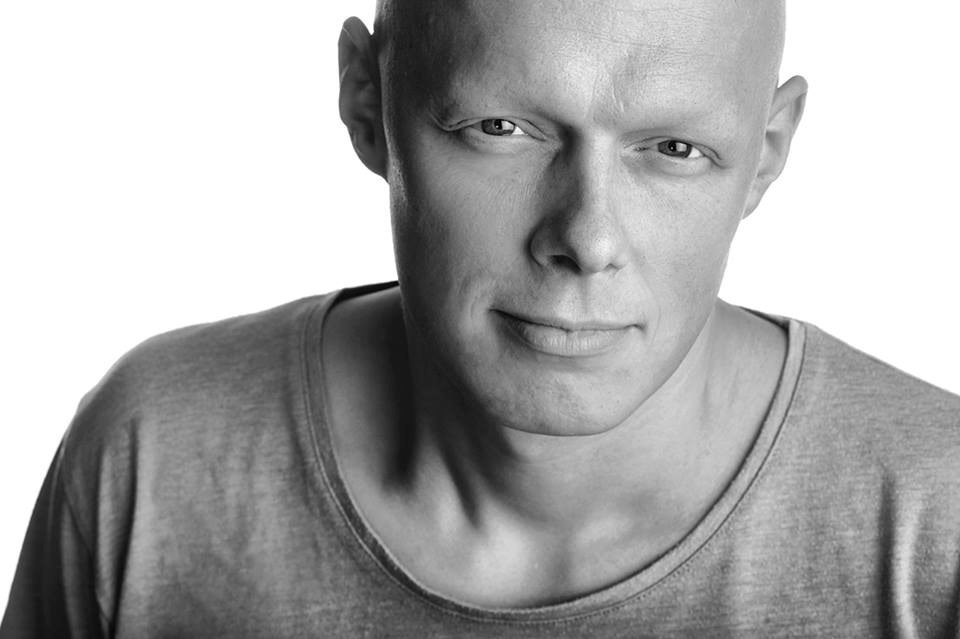 ABOUT ME:
More than 20 years professional experience in graphic design, start-ups, and public speaking. Engaged in diverse fields ranging from finance, lifestyle, and entrepreneurship, to cultural establishments, humanitarian endeavors, and technology. Fluent in Adobe Photoshop, Adobe Illustrator, and the CC-package. Highly skilled in usability and service design. Knowledgeable in WordPress, HTML, CSS, and javascript.
Further, a distinctive talent for storytelling combined with a philosophical mind has through the years engaged me in several speaking and teaching-assignments centered on the creative process

(audiences from 30 up to 2000 people)

. For example, I developed two courses in Digital Strategy that I gave as lectures at Polytechnic University Nackademin during the autumn of 2016.


ART-DIRECTOR, DIGITAL STRATEGIST & COACH:
As an Art Director, I supervise and unify a company's creative vision, take charge of the overall visual appearance and create communication strategies. I conduct workshops for creativity and self-leadership. I specialize in brand creation, illustration & design
WORK HISTORY:
Brave Communication: How to make money on the Internet


Local strategies for global communication


September 2017 -
The courses I created for the Digital Strategist Program at Nackademin produced a total of 156 hours lecturing, delivered in eight weeks. I set out to synthesize all those hours into a small number of simple, yet powerful and dynamic ideas, exercises, and practical strategies.
The result is this 3-hour lecture: 

"How to make money on the internet: Local strategies for global communication".
Nackademin Polytechnic University
Lecturer, Digital Strategist
September 2016 - December 2016, Stockholm
Digital development and Communication in digital media has occupied a large portion of my life. In 2016 I got the opportunity teach a comprehensive overview for the whole development of the digital field of communication.
The result was fiftytwo three-hour lectures delivered during eight weeks to students in the Digital Strategist program at Polytechnic University Nackademin.
​​​​​​​
Bravepeople Workshops for Creativity & Self-Leadership


Workshop-leader, creative director & coach 


April 2014 - Stockholm
Combining fundamental insights of psychology from The Scandinavian School of Leadership, I decided to synthesize all top practices of effective communication that I had learned through my life, and put them into a single workshop that I call "A better conversation".
The workshop became an unexpected success. During the two following years about 1000 people participated in "A better conversation" and it's two follow-up courses (Inner world & outer world communication) that were subsequently developed. Several iterations later the end product evolved to a 10-week communication crash course called: "Bravepeople Workshops for Creativity & Self-Leadership".
BTCX Bitcoin Forex


Art director, graphic designer, illustrator


January 2012 - January 2014 Stockholm
In late 2011, I met Christian Ander who had just begun offering trading services with Swedens first Bitcoin Forex BTCX. We joined forces and worked together for almost two years on different pr-solutions designed to introduce blockchain technology to the Scandinavian market.
During the same time we also set up affiliates in France, Thailand, and started developing the Bitcoin-wallet "Bitpal". BTXC eventually spawned into serveral other Bitcoin-startups. Among them was the quite sucessfull Safello, where I also worked with marketing for a while.
Swedish Lifecoach Academy 


Art director, coach


January 2010 - April 2012 Stockholm
In January 2010, I launched my own first coaching program and certification called the

"Swedish Lifecoach Academy".
Balansekonomi


Art Director, graphic designer, illustrator


April 2008 - January 2010 Stockholm
In 2008, I met Charlie Söderberg and Lennart Göthe. Two of the minds behind Swedish tv-show

Lyxfällan

. We created websolution to help individuals understand principles of economy better. We also conducted several lectures and courses.
Freecoach
Art director, graphic, designer, coach


February 2007 - April 2008 Stockholm
In 2007 I collaborated with lifecoach Fransisco Condro and the Swedish Mental Trainer Association. We created Swedens first digital coaching platform; Freecoach.

We also arranged monthly lectures, conducted coaching courses and a mental trainer certification-course.
Stockholm Concert Hall
Art director, illustrator
October 2005 - 
In October 2005 I was appointed the art-director for the re-launch of the 
Stockholm Concert Hall
website.





Storm Watches
Art director, graphic designer, illustrator
February 2005 -  
In 2005, I started worked for the Swedish division of
Storm Watches
.

 My assignment was to create campaigns, posters, flyers, display material, design stands, and develop new ideas for upcoming watches.





UN International Family Day
Art director, graphic designer, illustrator
May 2003 -  
In may of 2004 I became the art-director for the
UN International family day
 I designed a brand logotype for the campaign

"I love my family"

. Also, I produced brochures, roll-ups and various information material.
Lightyears Integral Communications
Art director, graphic designer, illustrator
March 1999 - May 2001 
In March of 1999 i was hired as art-director for design agency Lightyears Integral Communications. My clients were mostly 
Ericsson.
Market Makers Technology
Art director, graphic designer, illustrator
February 1998 - February 1999 Stockholm
In February 1998 I became the art-director for new media agency MMT. My projects were: Funka.nu, a portal for internet availability 

(still alive and kicking)

. SEB Goodlife investor-community for high-end clients at SEB and Richard Julin 2000 Champagnes, a champagne community for the followers of Richard Julin,

(still alive and kicking).
REFERENCES:
"David possesses a genius of creative talent and an impressive mind."
—

Håkan Palm,
Communications strategist and board member of Karolinska Institutet, Mercedes, ICA and education manager at SEB.
"If you want to realize your vision, David is the right person to aquire help from. I've seen David assist numerous people (including myself) in bringing their idea into reality. David has a deep understanding of the human psyche, as well as the patterns of communication that make people act in certain ways. He is very genuine in what he does and will without a doubt become a powerful catalyst for the growth of your project."
— Pauli Saari
Psychologist and coach
"David, with his simple yet effective methods, was able to clarify my vision, pinpoint my business program and anchor my inspiration through a clear set step by step progression. This really helped me bring my dream into reality and to understand several crucial processes that are needed to provide the basis for success. Combined with his expertise and charming character I am more than glad to be working with him in the future!"
— Daniel Müller
Carpenter and workshop-leader
CONSULTANT PRICE


1000 SEK/H
Thank you! I will get back to you as soon as possible.