Masculinity in Sweden has long been an issue of social taboo and uncertainty, while the ideology of femininism even managed to establish its own political party. In 2017, several initiatives were launched on the behalf of what we might call "manliness" to even out our national discussion and help us all re-discover what it really means to be a Swedish man. 

Maskulint.se is one of those projects, and I was commissioned to produce it's visual communication and brand strategy. Below I depict the different stages of the creative process; from the choice of imagery, typography, and symbolism to the overall "feel" and message of the site.
For the logotype we choose the simple symbol of a mountain together with the typeface

Baskerville Regular

. Mountains can symbolize permanence and immovability, but also function as sources of inspiration to overcome obstacles and make progress. Mountains are often used as places for seclusion and, or meditation. See it's application below.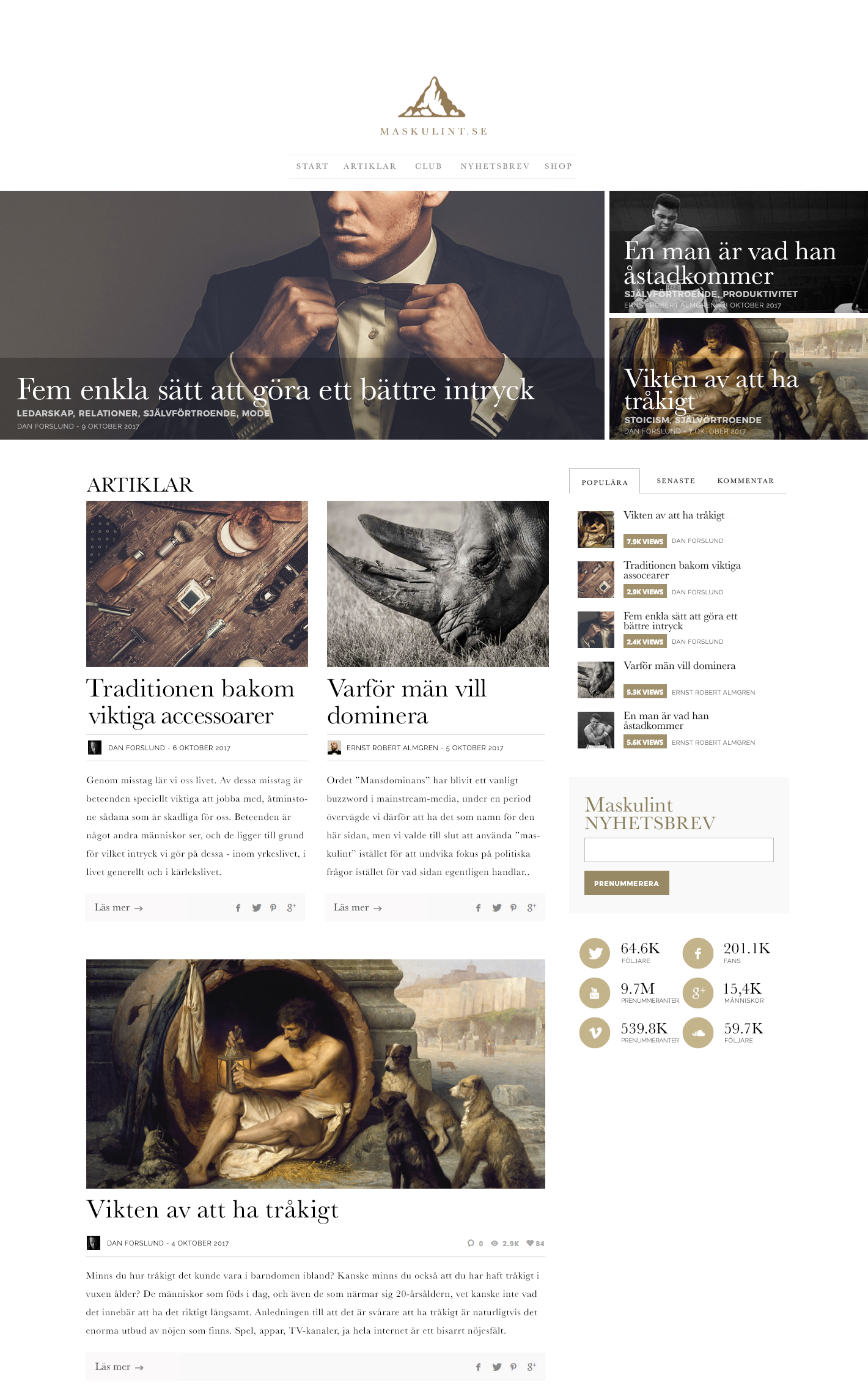 Get a closer look at individual design elements below.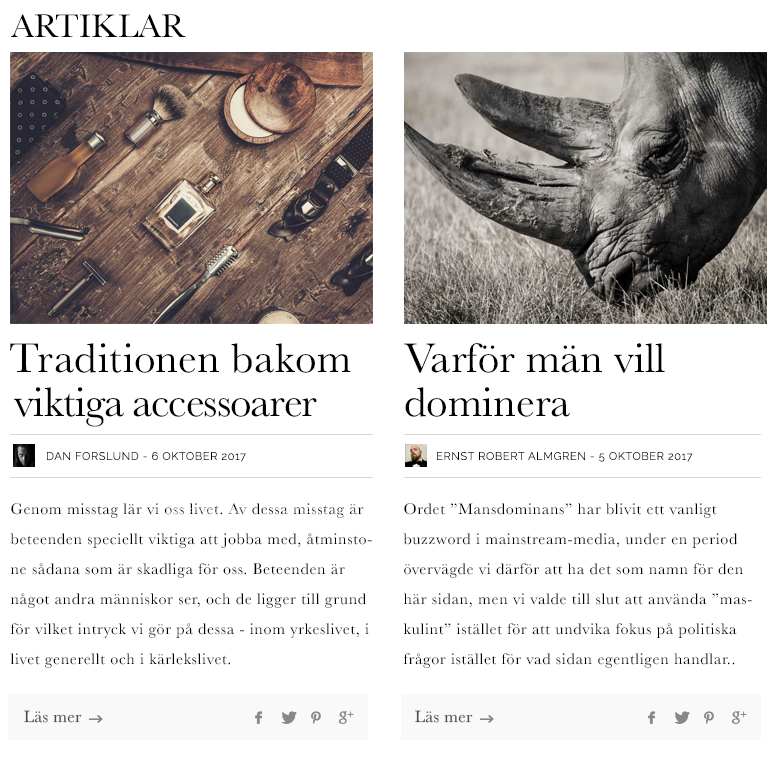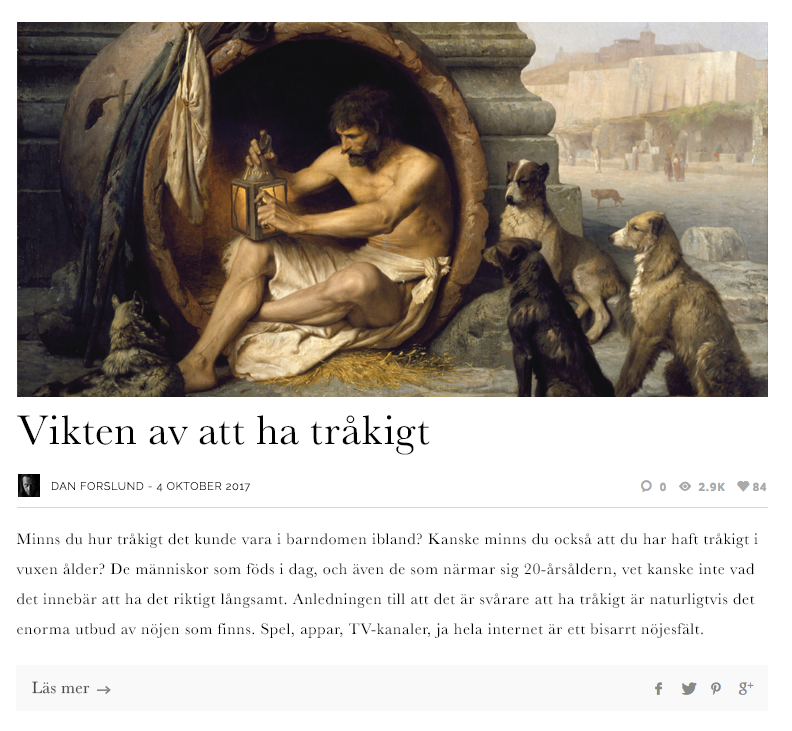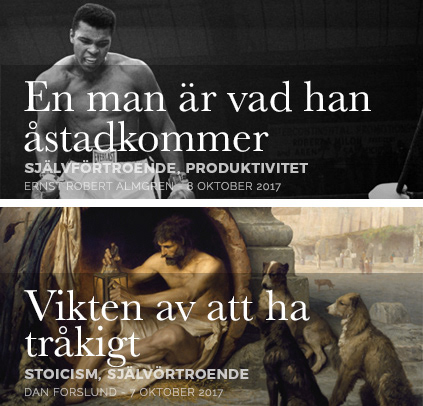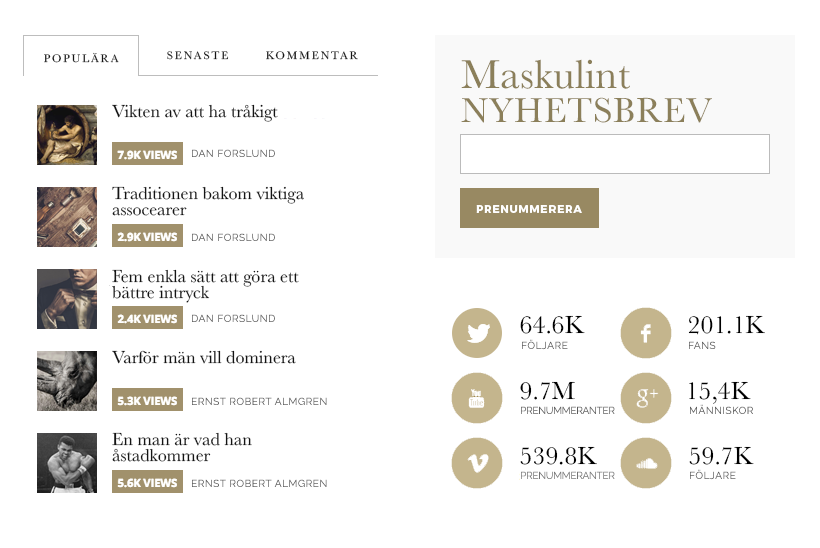 We wanted to make the site very visually driven. Relying on iconic, yet innovative, classical but yet modern pictures that convey both focus and movement. See examples below.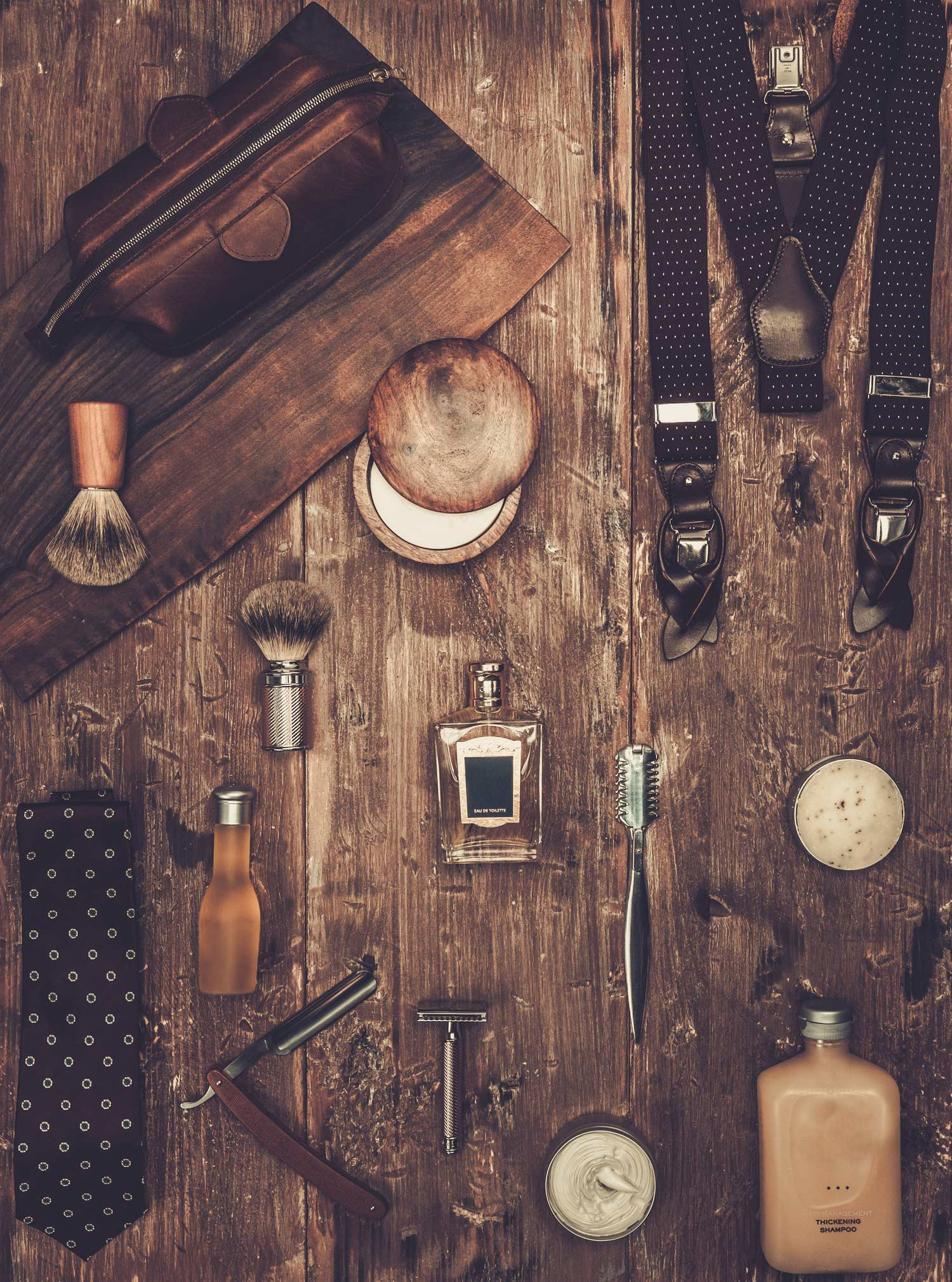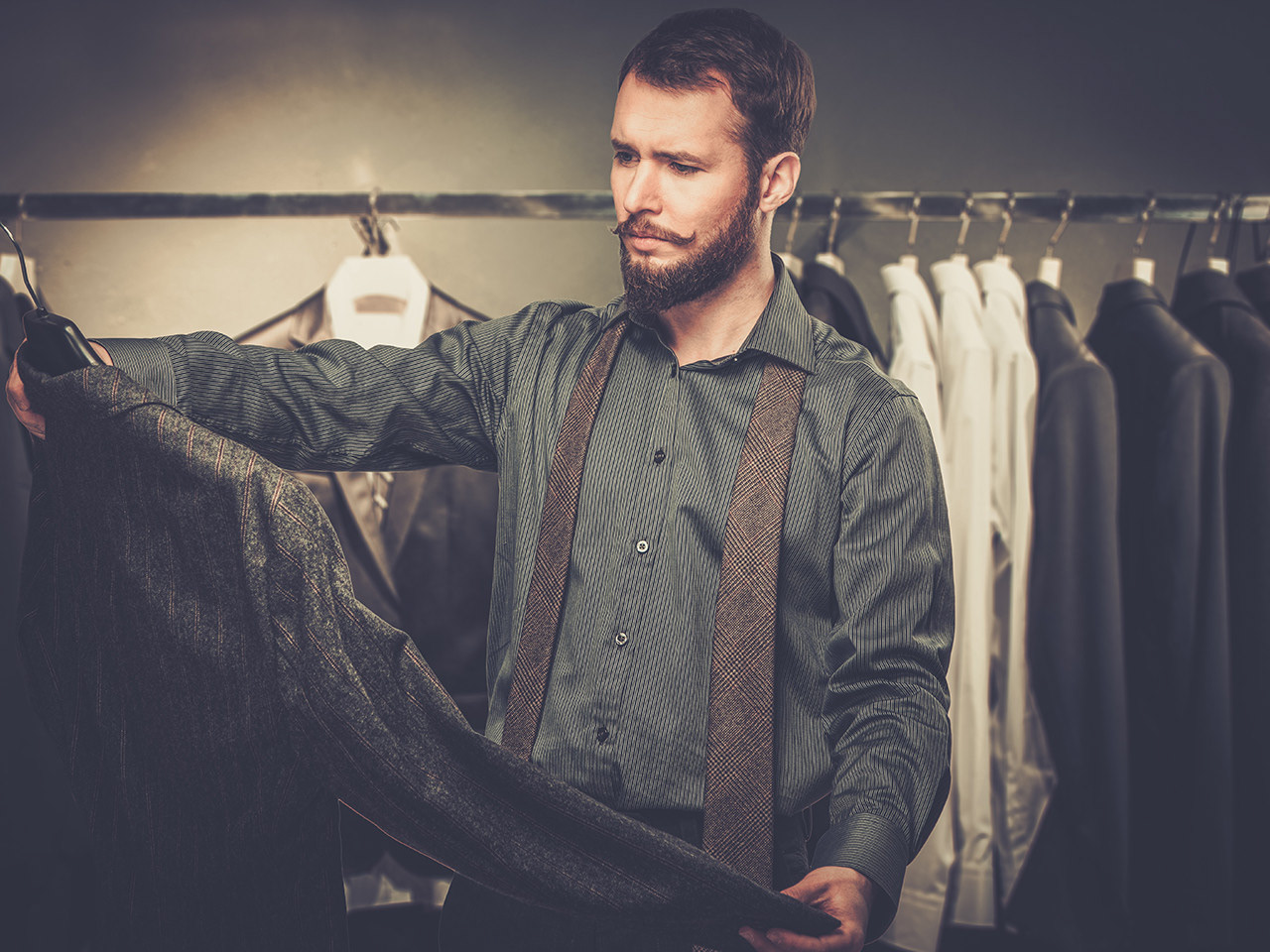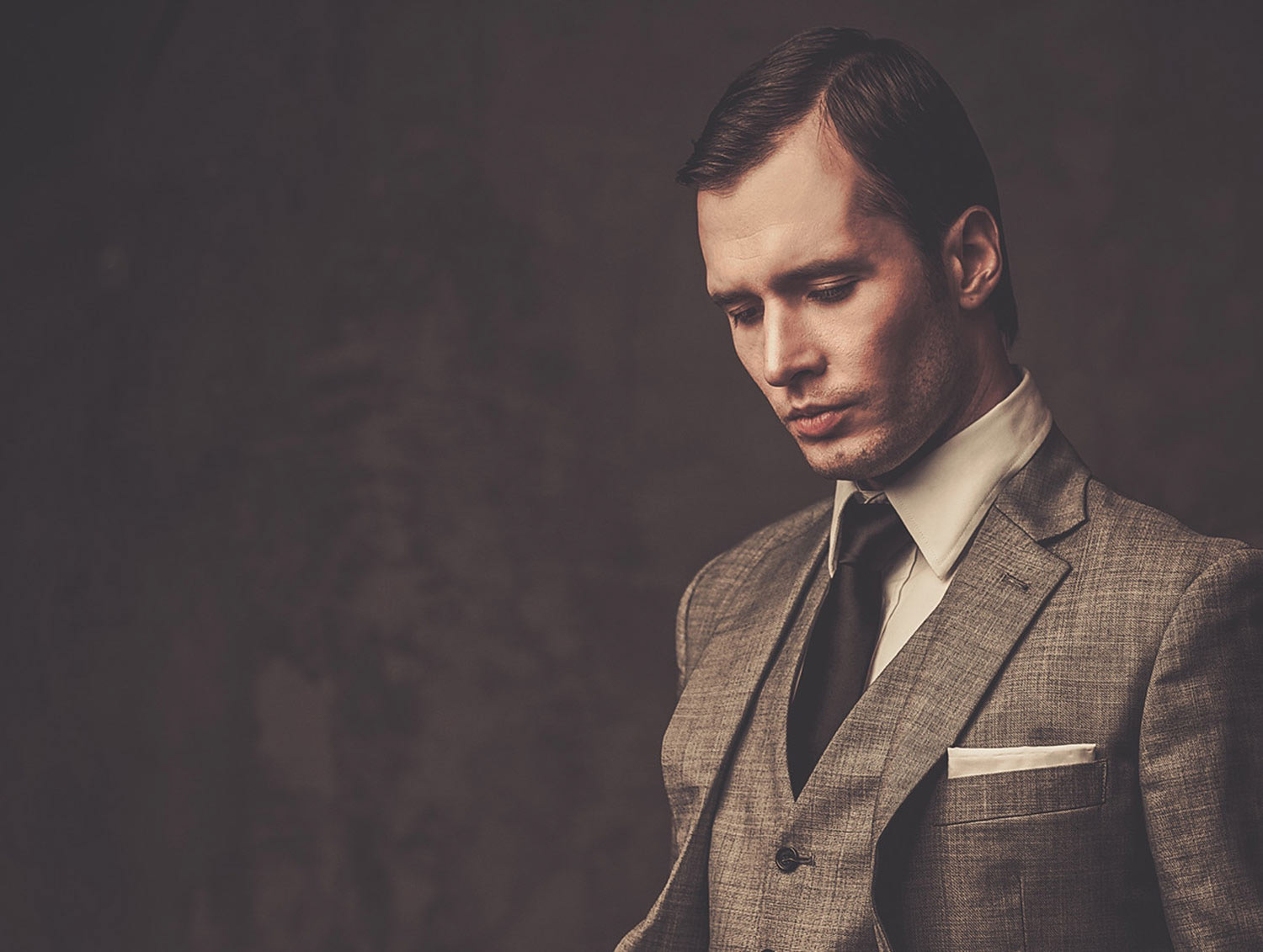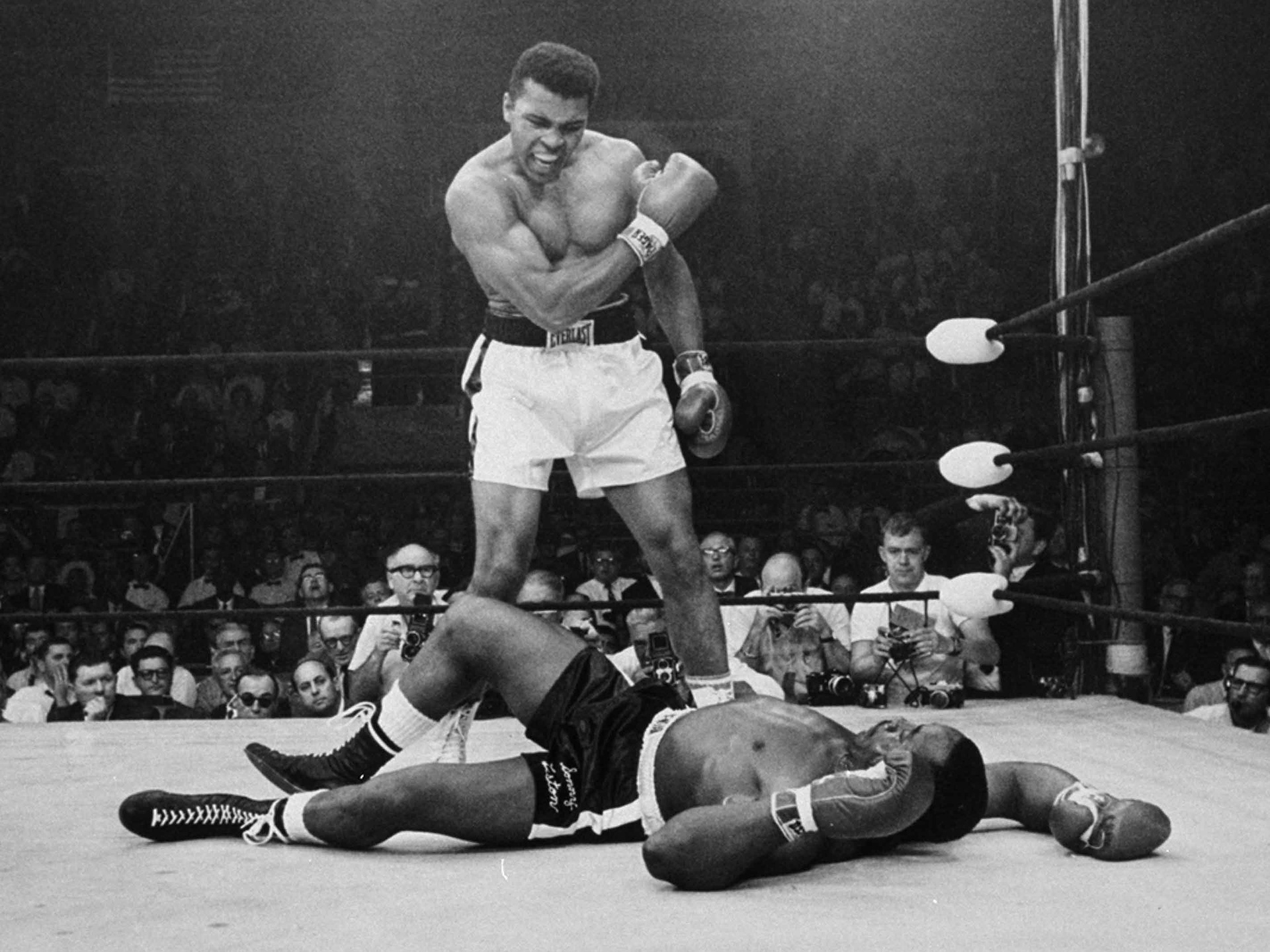 Baskerville Regular


Baskerville is a font created by John Baskerville (1750-56). It is a transanticva; a typeface signifying the transition-period between the Renaissance and the global industrialisation of society. It display's classical masculine traits; elegance, direction, focus and discovery.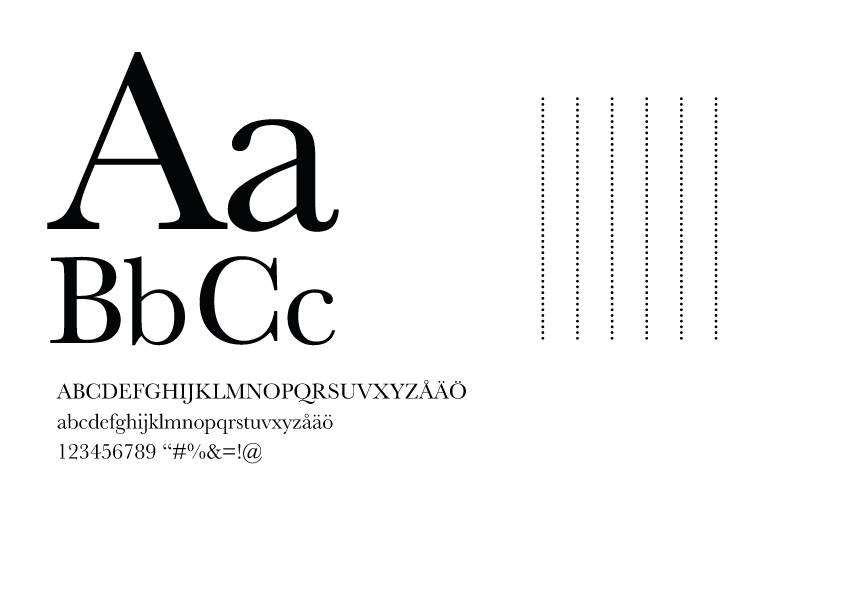 Raleway Light


Raleway is an elegant sans-serif typeface, designed in a single thin weight. It is a display face that features both old style and lining numerals, standard and discretionary ligatures.
It's a very geometric and technical typeface, yet effortlessly elegant and timeless.
Montserrat Bold
Montserrat is a "gross" typeface created by Julieta Ulanovsky from Buenos Aries. She got the inspiration from the urban, hand-drawn lettering on old posters and other signs in the neighbourhood where she grew up. The typeface reminds us of the modernist style of the early 20th century, but feels less formal. I choose Montserrat for it's simplistic "down-to-earth" appeal. Julia says that the letters are intended
"to capture the variety and soul of Buenos Aires".